TALKING TREES MENU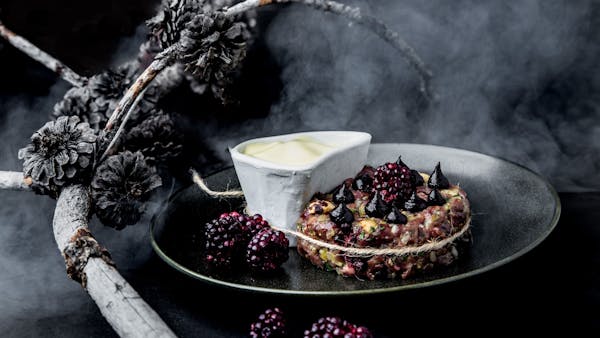 TALKING TREES MENU
Oyster & Herring Roe
Kelp, hemlock & eucalyptus emulsion
Elk Tartare
Elderberries, blackberries, hazelnuts, bone marrow sabayon
West Coast Salmon Kedgeree
Wild rice, 63 degree egg, madras curry veloute
Fry Bread
Berries, dark chocolate
$65 per person
Executive Chef Anthony Marzo has created this feature Talking Trees Menu for ARC, inspired by Vancouver's Indigenous culture and the bounty of the land. Still today our First Nations population continues to gather and harvest the Northwest coast flora and fauna for food, medicine, art and technology. Each tree and plant has its own special story.
Many ingredients from these dishes were sourced locally thanks to the knowledge and guidance of Talaysay Tours cultural ambassador Candace Campo.
Fairmont Waterfront and ARC would like to acknowledge that we live, work and play on the unceded and traditional homelands of the Musqueam, Squamish, Tsleil Waututh and Coast Salish peoples.